NeuroEmotional Technique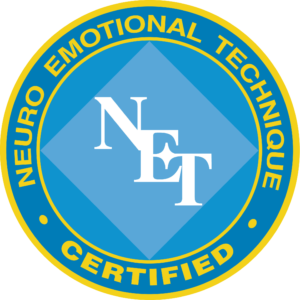 NeuroEmotional Technique or NET is a technique based upon your body's physiological response to unresolved stress. The technique was developed by Dr Scott Walker who noticed that his patients had recurring spinal problems which were reactivated by stress or emotional upsets. Our physical health cannot be separated from our emotional health as all emotions whether positive or negative cause a physical reaction in our body. Often people think of emotions as something that occurs in the brain, but what about "butterflies in your tummy" or "a lump in the throat"? How about someone who is a "pain in the neck"? These are all examples of how our emotional reactions to things manifest as physical symptoms.
NET uses manual muscle testing to find and remove neurological imbalances related to unresolved stress.
Would you like to know more?
Take the Wellness Check Online and see how your health status is
http://www.wellnesscheckonline.com
How does NET Work? The Seven Principles
There are seven main principles that explain why and how NET is such an effective technique in dealing with stress. Some of these principles have the scientifically validated, some have not, and some are based on theories use for thousands of years.
1. Muscle Testing
Assesses the body's physiology including emotions but can also show physical and chemical conditions
2. Emotions are Physiological
There are chemicals all around the body, including within our DNA (genes) that that respond to different emotions. Dr Candace Pert explained that emotions are neuropeptides (chemicals) in the body and can affect the function of each cell.
3. Pavlovian Response
Sigmund Freud talked about conditioning, saying that under normal circumstances when we experience something emotional, it is experienced then becomes extinct except in some circumstances ether a one-time trauma or an on-going distress we may become conditioned. NET facilitates the extinction part of this theory.
4. Meridians
Based on traditional Chinese medicine, energy channels (meridians) each have a relationship to emotions. For example: the liver is related to anger.
5. Repetition Compulsion
This is based on Freud's theory that if we experience a traumatic event, we unconsciously seek out similar events or circumstances in the future.
6. Memory Physiology
When we remember a traumatic event, the body returns to that physiological state from the time of that event.
7. Sematic Response
We not only respond to the sight of something (eg. A big hairy spider), but also to the word.
NET is NOT
NET is not a counselling session or a psychology session. It is not intended to replace or override these methods. NET does not predict the future and is not involved in the spiritual realm. It is not a way of finding answers to questions or telling people what they must do.
NET is simply a method to assist patients in identifying how their emotions are affecting their physical health and well-being.
NET does also not claim to be truth of what has happened in the past. The emotions and memories that may come up as a result of the treatment are known as "Emotional realities" which are different from "reality".
Dr Deb Walker tells a story in the NET basic seminar where she was driving down the road and she saw a dog that had been hit by a car. She experienced all sorts of emotions for that dog: grief, sadness, anger at the person who hit the dog and didn't stop and a sick feeling in her stomach. She eventually decided to go back and see if the dog was ok. As she approached the "dog" the second time she realised it was a big dark rubbish bag that had blown to the side of the road. So even though her emotional reaction was real, and her physical reaction in her stomach was real, the dog was not. The emotional reaction she had to the dog on the side of the road was her "emotional reality" which she found out was not reality at all.
Our minds are clever things. They can take several bits of information and tell a whole story. In each one of your eyes there is a blank spot in your sight where the nerves enter the back of your eye. Even if you close the other eye you still can't see the blank spot. Your brain doesn't like having part of a story so when it needs to it makes it up. Which is what is happening with your eyes and your emotional memories.
What happens during an NET treatment?
Finding and balancing these emotional responses is achieved through manual muscle testing. There are various ways "into" the body such as a mental snapshot, the patient saying a sentence such as "I'm ok trusting people," or "I'm ok with people helping me", or holding onto an area of the body which is causing pain or discomfort.
Mental snapshots and repeating sentences allow us to test whether your body is in harmony or congruent with the statement made. If not we try to determine why.
We determine what the particular emotion or stress is and then where that originates from. Correction is by gentle tapping on the spine at specific levels or contacts held on the body during deep breathing.
Patients often comment on feeling lighter or like a weight has been lifted. Some patients also report fatigue which occurs when the body is going through a healing process.
Is NET scientifically validated or proven?
I am often asked the question, "Why, if NET is so effective and actually works, is it not more well known and why do doctors and psychologists not use it." The answer to that question is complex and multi-faceted. I can say however, that not all techniques that are effective and based on legitimate theories make it to mainstream medicine.
NET and the ONE Foundation are working hard to produce as much evidence as they can to help bring NET to more people. Here you will find a list of the latest research into this amazing technique:
Also see:
"An Explanation of NET" – NETMindBody
---
Applied Kinesiology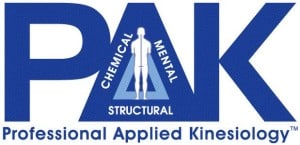 Applied Kinesiology uses manual muscle testing to determine how the body is functioning. It is based on the years of work by George Goodheart.
Muscle testing is used in Applied Kinesiology to assess how the body is functioning physically or structurally. It is a step further than basic chiropractic as it allows the practitioner to determine WHY there are areas that need to be adjusted, which helps the condition resolve quicker as it is getting to the cause of the problem.
For more information see blog article "Triad of Health"
Published research for Applied Kinesiology
Also see:
"What is Applied Kinesiology" – International College of Applied Kinesiology
"About Us" – Australasia ICAK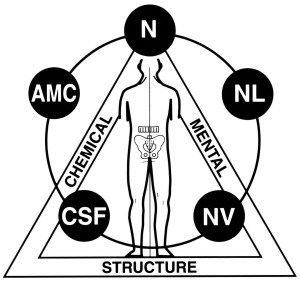 ---
Paediatric Specific
At this point in time, Catherine is the ONLY chiropractor in South Australia who is a Diplomate of the International Council on Chiropractic Pediatrics. To attain this status, Catherine studied a further 3 years to enhance her knowledge of pregnancy and paediatric care for the chiropractor.
Although there is some controversy surrounding chiropractic for children, Catherine's intention when beginning this course was to improve her skills with this age-group ensuring up-to-date, quality care of the highest standard.
The three year course involved comprehensive study into all aspects of children's health, including knowledge of all the 'normals' such as normal development, milestones and behavioural patterns that children go through.
Other topics covered included neurological development, special needs children, nutrition, orthopaedics, radiology and other scans, soft tissue techniques and specific adjustments and techniques modified for children.
Catherine is also one of a small number of practitioners in South Australia part of the Well Kids Program. This is a program specially tailored for the health and chiropractic needs of children. It ensures they get the best care with the maximum results, utilising a fun and well organised management system.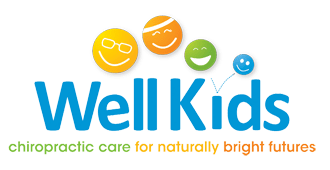 ---
Chiropractic Adjustments
Chiropractic adjustments have had plenty of airtime in the movies and in the media. There seems to be an idea that a chiropractic adjustment is a "CRACK, CRACK!" kind of thing. Fortunately, it's a little more technical than this; however each chiropractor does have their own unique style and technique, which is why it is so important to find someone who you feel comfortable with. They also should have a similar health philosophy to you, be open to your choices regarding treatment and use techniques that feel right for you.
A typical chiropractic adjustment uses a gentle force in a specific direction, to a specific joint to move, manipulate or adjust that joint. More often than not, a crack or a pop or a clunk noise will be heard coming from that joint. This noise is what is known as a cavitation. It means that pressure has released from the joint capsule, similar to when opening a bottle of soft drink.
There are many neurological changes that happen in the body as a result of a chiropractic adjustment. Put simply, it sends a barrage of afferent input (towards the brain from the body, sensory information) into the spinal cord and up to the brain. It is this information that allows the chiropractic adjustment to elicit changes in the nervous system.
Adjustment force, type, technique are all adapted to suit each patient. Newborn babies do NOT receive the same treatment as 30 year old men, which is very different again from treatment tailored to 80 year old women. Treatment changes for everyone and is completely safe at all ages.
An adjustment is not or should not be…
Painful – there will be some level of discomfort if the area is holding tension or has been dysfunctional for a while. The adjustment aims to reduce pain not to inflict it
Without your consent – Every chiropractor should be asking for you to sign a consent form before a course of treatment begins, however you may withdraw that consent at anytime. Even if a patient has signed a consent form, I will still ask for verbal consent, particularly when adjusting someone's neck just to make sure it is still ok and doesn't come as a surprise.
All about the crack – the louder the crack doesn't mean the better the adjustment. Likewise, the more cracks doesn't mean the better the adjustment. a lot of patients (and chiropractors) get hung up on the noise that is made. I have had many quite successful adjustments without any noise at all. If the chiropractor is palpating (feeling) the joints thoroughly before the adjustment, then they will be intending to move only the joint that they palpated (felt) as stuck.
The same for everyone – each person is different in their body structure, presentation, age and health. Therefore, each course of treatment must be very different and is often different for each person at each appointment. If you feel like you are receiving the same treatment every time with no change or benefit please speak to your chiropractor.
There are countless research papers regarding chiropractic treatments. Some research has been small scale, some research large scale. A simple Google Scholar search will provide you with ample evidence.
Here is a video explaining a little more: