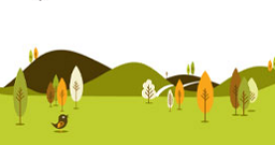 Renmark parkrun
Every Saturday at 8am
parkrun is a volunteer run event that happens every Saturday morning all around the world. There are 922 parks at last count. Despite the name, parkrun isn't necessarily about running. You can walk, jog, run, skip, push a pram, bring your dog, whatever you like. Just no bike-riding. parkrun launches in Renmark on Saturday July 16th at 8am.
Click the picture above for more information.
Past Events
Healthy Hormones
Tuesday September 27th, 2016
With Kasey Wilson, naturopath, nutritionist, writer and speaker. Learn how hormone imbalance can contribute to skin breakouts, period problems, low energy, mood swings and stubborn fat gain. Learn the important causes of hormone imbalance. Find out the steps to regain healthy hormones.
Click the picture above for more information.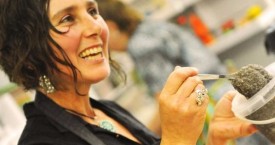 Fermented Foods Workshop
Sunday July 31st, 2016
Lacto-fermentation is an ancient practice of food preservation and human preservation. We will begin the day by discussing the fundamentals of lacto-fermentation and how it supports the health of our gut microbiome, which pretty much supports most other aspects of well-being. Get the balance right in our gut and amazing health is experienced and/or restored. We will discuss, what I refer to as the 'drip feed method' in regaining health.
Click the picture above for more information.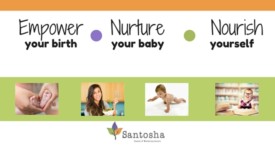 Child and Maternal Health Month
Each speaker focussed on a different aspect of children's and family health. We covered birth, breastfeeding, maternal mental health, childhood development and raising a healthy family through diet and nutrition. The information was really well-received and we had some great feedback.
Click the picture above for more information and details of our educational month.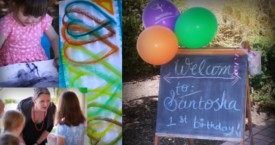 Santosha's First Birthday
We were blessed with a beautiful Spring day, 27 degrees with a slight breeze, to celebrate one year of Santosha Health and Wellbeing Centre. The purpose of the celebration (besides the milestone) was to throw a kids party and demonstrate that it doesn't have to be all fairy bread and lolly bags. We wanted to create a party to present to parents and kids, that foods with a healthy twist can be yummy and there are many fun activities that are also educational. We were nourishing little minds and little bodies all under the guise of a party with balloons, cupcakes and bunting!
Click the picture above for more information and details of our first birthday celebrations.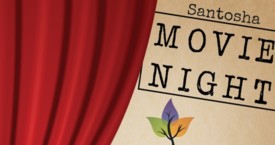 Santosha Movie Nights
As part of Santosha's dedication to educating and empowering the community we have held movie nights, showing films that fit within the centres philosophies of healthy living, optimal living and sustainable living.
Click the picture above for links to these movies and more.