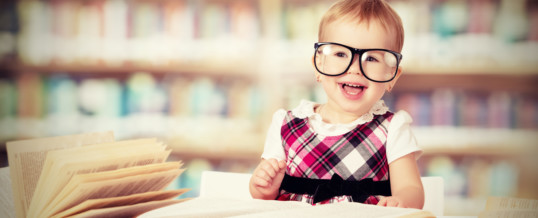 In 1999 a teacher named Phil Lawler in Naperville, Illinois read an article that stated the health of US children was declining due to inactivity. Looking inside the school gym he saw a lot of kids that were in fact inactive. He decided to shift the focus of the ph
ysical Education class to cardiovascular fitness. Once a week students had to run a mile. Assessments were based on effort and reaching personal bests rather than skill. Non-athletes were allowed to train on bikes. He also brought in heart rate monitors to ensure the students were pushing themselves. "Your goal is to run your fastest mile…your average heart rate should be above 185."
While this improved their performance within the school (lessons were re-shuffled to ensure those that required the most concentration were at the beginning of the day), since 1999 it has also made a huge impact on their results internationally. Academically this school performs way above any others in the area. In 1999 the 8th graders scored 1st in the world in science and 6th in the world in Maths. US schools as a whole ranked 18th in science and 19th in maths, with some areas scoring last in the world.
How does exercise improve learning and brain function?
Exercise encourages our brain to work at its optimum level, it causes nerve cells to multiply, connections between nerves are strengthened and they are also protected from damage. We get more oxygen and blood flow to the brain and a release of endorphins which are happy hormones that reduce stress and improve our mood.
In children, exercise has been shown to reduce restlessness and hyperactivity, decrease symptoms of ADHD, improve moods and immunity, and it also improves sleep which further enhances all the other benefits listed. It has also been shown to increase energy levels. Imagine if your child began the day with more energy, a better mood and was more settled. Imagine how much better their ability to learning would be.
Movement particularly from birth to 3.5 years is essential for laying down appropriate pathways for learning and development. It is how the brain learns to relate to the world around it. Movement develops optimal posture, eye movement and control through balance and co-ordination, better reading and better fine motor control which is crucial for handwriting.
How to get kids moving
Walking or riding a bike to school. Even if you live too far away to walk/ride the whole way, park a little distance from school and walk/ride the remainder
If there is time to watch TV in the morning, there is time to send the kids outside in the backyard. Bike riding, jumping on the trampoline, running around, kicking the footy, whatever it may be
Get to school early and play on the playground before going into class
Give them goals

"See how long it will take you to run around the backyard" and time them while you're getting yourself ready. Then do it a second time and see if they can beat their time
"Go outside and see if you can get 10 goals" or "See how many goals you can get in a row" (Basketball, soccer, football)

Organise friends to walk/ride with before or to school
Ask them what activities they like and incorporate these into the daily or weekly routine
Get the family up 20 minutes earlier to ensure there is a little more time before school
While exercise in the morning is the best time for learning, any time is better than not at all. Even after school limiting screen time is so important for many reasons besides getting the body moving more.
Share