Changing your diet and habits is always tough. When a practitioner advises, "I would like you to avoid gluten, dairy and refined sugar for the next six weeks," it can mean big changes. Planning meals at home and changing the contents of the pantry is a good start.
Quite often eating at home is the easy bit though. Going out to eat is different. Living in the Riverland we are limited in our options for allergen friendly take away or eating out foods. That's a blog for another day. Heading to Adelaide for holidays, shopping or visiting family is the other time where many of my patients find it difficult to stick to these changes.
It is for this reason; I have put together a list of my favourite 5 cafes around Adelaide, in no particular order. I have tried to supply my favourite places in different directions of the city, so no matter where you're going, it's not too far out of the way.
---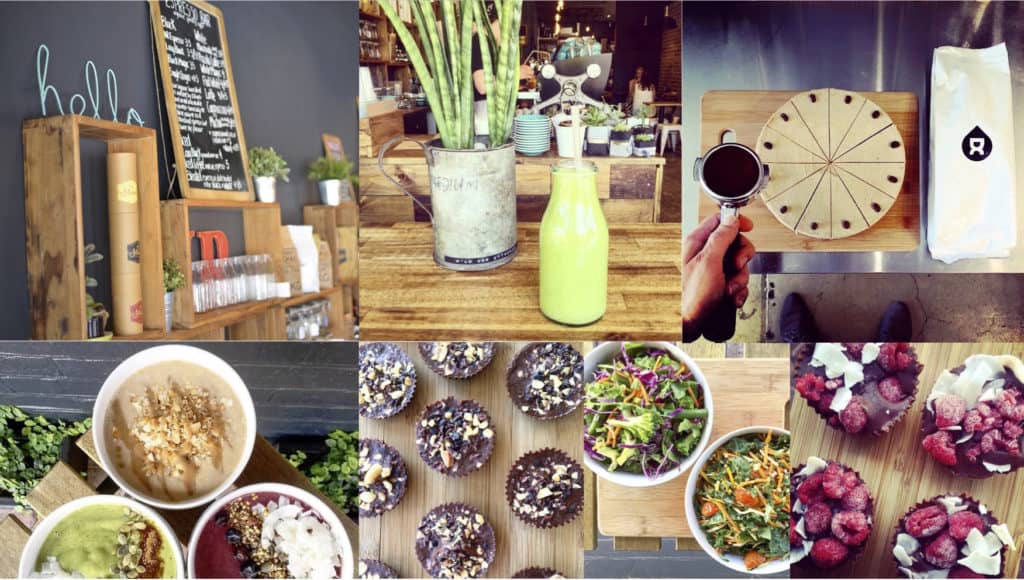 Nutrition Republic
Goodwood
It's hard not to leave this place a little happier than when you walked in. Oh, and feeling a little healthier too.
The atmosphere is upbeat, everyone is friendly and the selection of breakfast, brunch, lunch and snack options includes something for everyone.
Everything on the menu is made with high-quality ingredients and many of them are organic. It's also a place where you don't have to worry about sneaky gluten or other allergens making their way into your food.
There is outdoor and indoor seating. While they are a busy little place, I've never had trouble finding a table.
Great for: breakfast, brunch, lunch, snacks, coffee, whenever
You have to try: Earth Bowls, there are three flavours and I love them all
Why go here: They will convince you that healthy food can also be delicious
#glutenfree #dairyfree #greatcoffee #organic #greatservice
---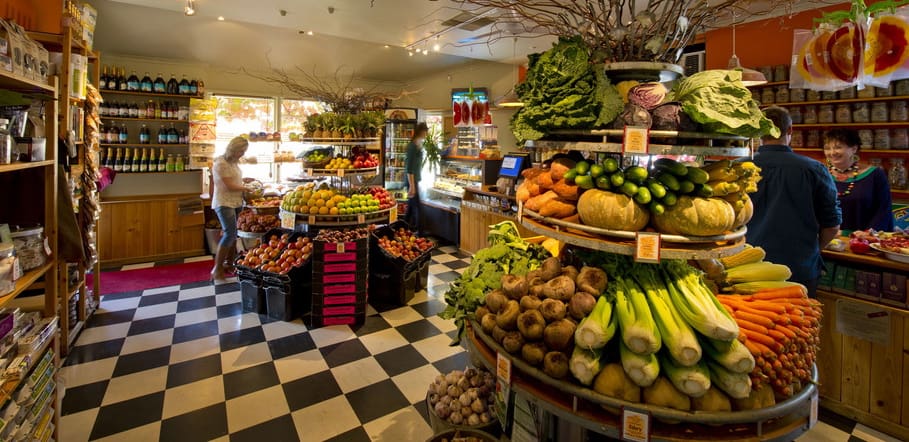 Stirling Organic Café and Market
Stirling
Always a hive of activity, this café (with a store out the back) is a little gem in the Adelaide Hills. They are constantly busy, so I have never experienced the personalised service of some of the other cafes in this list, but that doesn't mean they are unfriendly.
To be honest I have mostly visited during wintery drives around the hills. It's a nurturing place to stop for a soup and a nice hot coffee, but I'm sure it's just as refreshing in Summer as it is cosy in Winter.
The menu is seasonal, so you'll have to drop in and see what's available. All food is prepared daily in the kitchen along with cakes, breads and pastries from local artisan kitchens.
Great for: lunch, coffee, dessert, snacks, shopping
You have to try: I can't say…it changes ALL the time. But I did have a really nice ABC cake once. Almond, basil and citrus. I have recreated this many time at home. A delicious combination.
Why go here: The homely feel you get when you walk in. You can also peruse the store out the back
#local #wholefoods #artesian #glutenfree #dairyfree
---

Argo on The Parade
Norwood
When I lived in Adelaide, this was a little post-yoga favourite with my cousin and I. Back then we always had bacon and eggs with avocado on sour dough. A recent trip while strictly gluten-free and dairy-free actually made me appreciate the extent of their menu. It was huge! Every dietary need is catered for with countless breakfasts, brunches and lunches; pages of smoothies and juices, a fridge with bliss balls, salads and more; non-dairy milk options for coffee; and a great philosophy to go with it. Make sure you read their background at the start of the menu.
Great for: breakfast, brunch, lunch, snacks, coffee, whenever!
You have to try: Sucré-Salé smoothie
Why go here: I have never seen a bigger selection of allergen friendly foods…actually I've never seen a bigger menu
#glutenfree #dairyfree #paleo #healthy #greatcoffee #wholefoods
---

A Cook's Pantry
Grange
Down at Grange, this is a great little café perfectly positioned for some good eats, a coffee, then a walk along the beach.
The menu isn't huge, but the delicious options still make it hard to choose. They have a focus on organic, local and fresh, just the way I like it! They use McWerriton Farm free-range eggs and Paris Creek biodynamic dairy products.
As well as the breakfasts and lunches, they have a great selection of juices and smoothies.
While not gluten-free, they do bake the bread themselves using organic flours, some with spelt. There are gluten-free options.
The other novel thing about the Cook's Pantry is the cooking classes. While I'll never had the opportunity to participate if they're food philosophy (and taste!) is anything to go by, I imagine they're pretty good.
The only down side is they're not open Sundays, which is a crime for a café so close to the beach. I think they would do a great trade on Sundays, with people going for a leisurely Sunday stroll on the beach, but perhaps that's just me!
Great for: Coffee, brunch, paired with a short walk to the beach
You have to try: Grilled Fig and Walnut Bread!
Why go here: It's not far from the beach, so after your Fig and Walnut bread, green smoothie and a sneaky coffee, head down and ground yourself in Grange Beach
#local #organic #wholefoods
---

A Mother's Milk
Unley
Again…when I lived in Adelaide…this was my local coffee place. A short walk from where I worked and great because the staff knew me. I didn't have to order. My coffee guy knew.
Baked Eggs is my favourite breakfast item. Lunch time I can't go past the Beetroot Salad.  When I brought a friend, I'd often convince them to go halvies in the figlets on sourdough. Unfortunately, I don't think this is on the menu anymore. But Baked Eggs are. And you go here for the coffee as much as the food. These guys LOVE and appreciate their coffee and you can really taste the difference. It does get quite noisy during the busy times, so if you're looking for a place for a conversation, find a table out the back or outside on the street.
Great for: Coffee, breakfast or lunch
You have to try: Baked Eggs
Why go here: If you're not gluten free, the sour dough served with most meals is amazing!
#greatcoffee #greatservice #wholefoods
Share