Today is a little bit humid. It's warm, warm enough for shorts and a singlet. But it rained a little while ago.
I've been craving coconut milk or cream. I wanted to have a coconut chia pudding for breakfast this morning, but didn't get myself sorted early enough last night to make it. That recipe will come another day. So I satisfied my coconut cream/milk craving, while using left over fish from last nights dinner, and whipped up this simple fish curry.
I didn't have all of the ingredients, but it turned out perfectly fine. And as I sit here with my empty bowl beside me, I feel like I could be in some tropical location. Most likely Bali, Malaysia or Thailand. Somewhere with humidity, coconuts and fish.
I will give you the recipe I used, as well as the other ingredients I didn't have on hand.
Ingredients
4 white fish fillets (I used Coorong Mullet, because that's what we had)
1 can coconut cream
1 tsp garlic
1 tsp ginger
1/2 tsp chilli
1/2 tsp turmeric (I used a full teaspoon. Turmeric is SO good for you)
1 finely chopped onion
2 tsp coconut oil for frying
Optional (ingredients I didn't have)
1 1/2 cups of fish stock
2 stalks of lemon grass
Splash of fish sauce
Finely sliced spring onions
What to do:
Heat coconut oil in pan
Add crushed ginger and garlic, and sliced onion
Once cooked through, add chilli and turmeric
Pour in can of coconut cream and fish stock if you are using it. (As I didn't have the fish stock, I used Bragg's Nutritional Yeast with a little bit of water). Add stalks of lemon grass
Bring to the boil and simmer until it has thickened
Add fish fillets
Stir until fish is cooked through
Remove lemon grass and discard. Place fish on bed of rice
If you have fish sauce and spring onions, add at this point, stir and then pour sauce over fish and bed of rice
Serve with steamed greens or just on it's own!
Sorry I didn't get a before photo. I ate it too quick!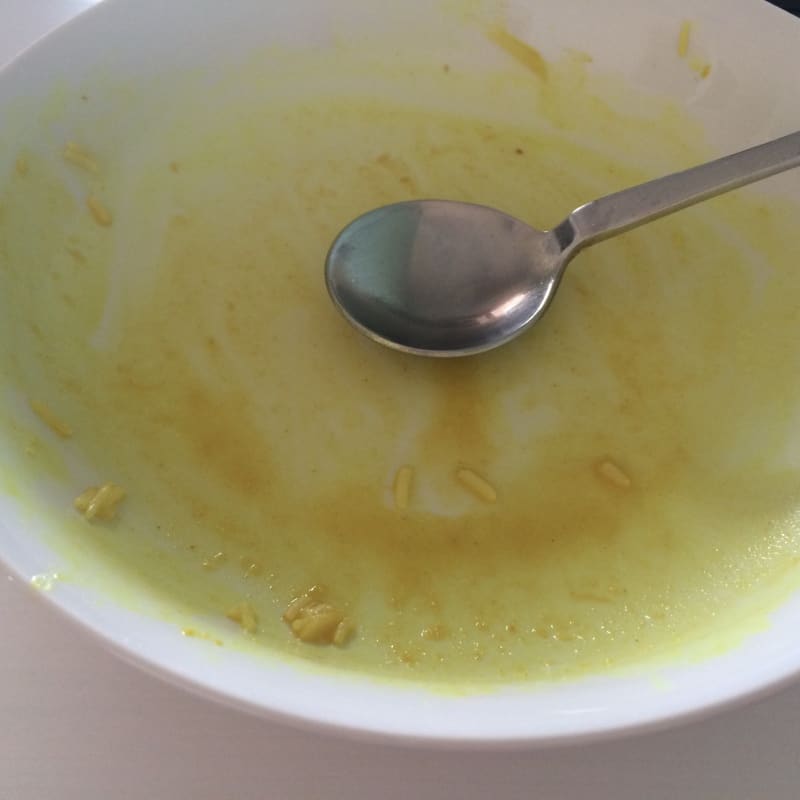 Share