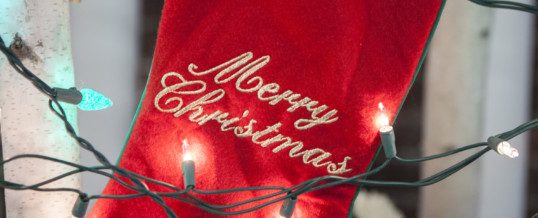 Christmas is definitely the time that people go a little crazy. Lots of Christmas parties, so much to do so little time, school is ending, work is ending, planning holidays, worrying about where "Christmas" will be held this year, stress of family, it goes on and on. In stressful periods it's often people's diets that suffer first, despite a good diet being crucial for the body coping. Christmas is a particularly tough time for this too with all the get togethers with various yummy foods, more alcohol than normal and the need to let your hair down. So here are my top tips to stay at your best during the Christmas season.
Drink water between drinks
In normal circumstances you need one litre per 30 kilograms of body weight, or around 30mL per one kilo of body weight (depending who you ask). When you are drinking coffee you add two cups of water per one cup of coffee and when you are drinking alcohol it's about the same. So adding a few glasses in between your drinks will make a real difference, not only the next morning but to your health overall. If drinking between drinks isn't your thing, you can at least make sure you have had your water quota spaced out through the day before you pop that bottle.
Eat more salad
The more cooked a food is, the less nutrients or 'life' it has left in it. The more processed (packaged) a food is the less 'life' it has too. Health isn't a matter of how many calories or how much food you've eaten. It's the quality of what you're eating. Salad is a good option for Christmas dinners due to our warmer Christmas weather. It's healthier than oily roast vegetables and won't leave you feeling fat, bloated and lethargic after your meal.
Slow down
Stop rushing through this Christmas time. Focus on what is important. And when it comes to that Christmas dinner, slow down too. Eating slowly means you will eat less. It also means you will enjoy your meal that little bit more. It gives your stomach time to produce acid and enzymes for digesting which will help avoid that bloated and full feeling
Keep your body moving
Now that we have avoided that full and bloated feeling you won't be feeling like that afternoon nap you usually need after Christmas lunch. Jump up! Have a game of cricket, play with the kids or use their toys. Keep active and keep moving because it is proven that exercise gives you more energy.
Express gratitude
Taking time to be thankful does wonders for people's mood. Be grateful for your family around you even if they're a little crazy, at least they're around. Be thankful for the food that is on your table and this may slow you down for even just a few seconds from gobbling it all up. It means that you can savour the experience and not rush through, because next thing you know it's January…or February…and the fun is all over.
Eat more protein
Protein and fat (good fats) are the ideal fuel for our body. Too many carbohydrates cause our body's to accumulate excess body fat and contribute to many health conditions such as diabetes, heart disease and chronic pain. In the short term, carbohydrates give us an energy rush, not sustained energy which causes the body to crave more food, so we eat more often. This is your permission to gobble up that Christmas turkey, devour the roast lamb, hog the pork, tuck in to the beef, whatever you need to do to get more protein which will stop you from filling up on breads and other carbohydrate foods. Warning: This may cause a smaller dessert serving requirement.
Fruit is a perfect dessert
Although fruit does contain sugar it contains more nutrients and fibre along with the sweetness to finish off your meal. Swapping the trifle, pavlova or Christmas pudding for baked apples, berry sorbet or a variety of fresh fruit is a better option.
Swap it

Nuts instead of chips
Putting a bowl of nuts on the table instead of potato chips provides a healthier option and with all the protein and good fats in nuts it might also limit Christmas lunch overload
Butter instead of margarine
Requires more time and space than I have here. Just know that butter is a real food, margarine is a chemical. Butter (if coming from grass fed, healthy sources) is good for you, margarine is not. Your body recognises the fat in butter and can put it to good use. Margarine is unrecognisable to the body and does lots of damage.
Positive instead of negative
See Christmas as a time for celebration whatever your beliefs. It is a time to spend with family. Time spent being grateful for what you have and for what has happened in the past year, then looking forward to the coming year. Try and see the positive in all that happens.

Start on your new year's resolutions
If you ignore all my suggestions and still end up feeling fat, bloated and sorry after your Christmas dinner, this is the perfect time to start making resolutions if your health or weight is something you want to work on. And even if it's not, now is the perfect time to start thinking, "What change do I want to make for 2014?" "What do I want more of?" or "What do I want less of?" Thinking about these things now gives you that little bit of extra time to think, plan and put into place your intentions for next year.
Share