Well-Adjusted Babies
Well-adjusted Babies is the ONE book that anyone who would like to get pregnant, is pregnant, has just had a baby, has children already, or has grandchildren should read. It covers all aspects of fertility, conception, pregnancy, birth, feeding, nutrition and more! The information supplied is easy to understand, but also all backed up by research and evidence. It is everything you need to know, all in one book! A perfect gift for new mums or mums-to-be.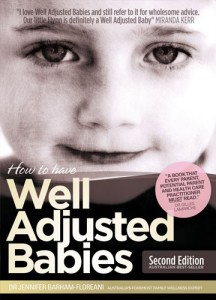 Hormone Heresy
Written by international speaker Dr Sherril Sellman, Hormone Heresy is a must read for anyone with hormones running through their body (everyone!). Sherril received the inspiration to write this book because of her own health issues and difficulty navigating through information that was often misleading, money driven or just plain wrong.
Hormone Heresy looks at why so many women's (and men's!) hormones are out of balance, the symptoms and conditions this imbalance is causing and what can be done about it. She looks at conditions that are common in menopausal women and why these symptoms don't have to be accepted as a "normal" part of aging.
The information is given in a clear and well set-out format that makes this complex topic easy to understand.
The China Study
Highly disregarded in some circles, criticized in some circles and worshipped in others, The China Study does provide an interesting insight into the effect of our diets on our health and well-being. The China Study was one of the largest studies undertaken to look at the relationship between the diet and many chronic health conditions that plague the western world such as heart disease, cancer, diabetes and obesity. Much of the data presented is backed up by well-documented and peer-reviewed evidence, showing how our diets of processed foods, too much meat and a heavy reliance on dairy are slowly killing us.